Description
PRODUCT TYPE : Fruit Juice
QUANTITY : 100ml x 30 pouches
INGREDIENTS : Black Raspberry Extract (more than 50ml), Oligosaccharides, Citric Acid, Water
ORIGIN OF PRODCUT : KOREA
EXPIRY DATE : 1 year. Consume within 24 hours after opening
HOW TO DRINK : 1 pouch per day. Every morning
FEATURES
Korea Black Raspberry, known as Bokbunja 覆盆子, is Korean Native berry using as Traditional Therapy for Urination, Vision care, Fertility and strengthen energy since long time ago.
The name, Bokbunja, originates from the Chinese characters meaning "to turn over a chamber pot". There is a story which is handed down by tradition in Korea, a weak son broke a urine stream after eating Bokbunja.
Black Raspberry has proven to be one of nature's most powerful antioxidants. It contains 16,000 ORAC units, while the daily dose needed to protect the tissue is 3000-5000 ORAC units. And it contains 4 times more ALPHA LINOLENIC ACID(Omega 3) and Anthocyanins than Grapes. Black Raspberry is rich in Antioxidants like : Anthocyanins, Polyphenol, Pectin, Tannin, Flavonoids. It is also rich in Vitamins : A,B,C,E and Minerals : Calcium, Iron, phytosterols, phenols, carotene, cyanuric chloride glycoside, folic acid, phosphorus, potassium that purify blood and also carotene , saponin and β-sitosterol, promotes urination. One of the uniqueness of Black Raspberry is helping to balance Estrogne/Testosterone and promote growth hormone for children.
From our carefully cultivated berries, combined with our strict quality control; our Cold Pressed juice contains a unique antioxidant mixture of synergistic compounds including flavonoids like anthocyanins and quercetin, as well as other polyphenols such as ellagic acid. Consume regularly will promote overall wellness which can be helpful in managing inflammation and maintaining healthy cell function.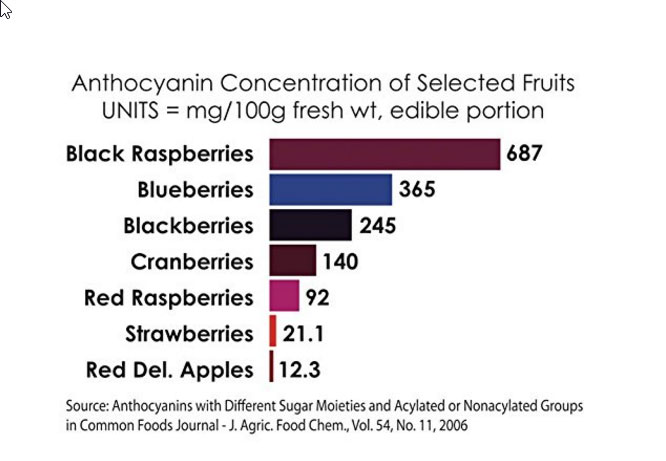 Cold Pressed Juice

Contains one of the highest antioxidant capacities amongst all berries

Contains one of the highest Anthocyanin content compared to other fruits and vegetables

Organically cultivated (Non-pesticide)

No Preservative and artificial food coloring

No additives
RECOMMENDED FOR 2 years old and above
Find out how to cut/open the pouch.
Shipping
Local Courier Service : within 2 working days. Please leave your preferred time (2pm to 5pm) or (7pm to 11pm) in the Order comment box
Store pick up : Operation hours is 11am to 6pm Tuesday to Sunday except for public holiday (Monday - by Appointment only )
Enquiry