Black Raspberry Vinegar: A Great Drink for Women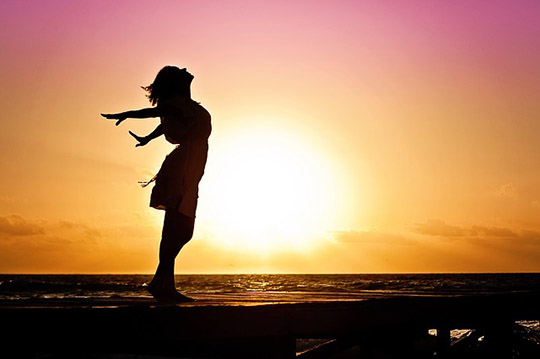 For centuries, women have been looking for ways to delay the inevitable processes of menopause and aging. In Singapore, beauty and spa industries have continued to grow to address such needs. Expensive face care and body care products serve only to hide the signs of aging. Ultimately, the body needs to be improved from within to maintain a young and healthy body.
Korea has long been known for its gorgeous scenery and health products. A farm in Gochang in the southwestern part of Korea has gained popularity for the production of its black raspberry vinegar because of its superior geographic location and temperate weather perfect for black raspberries.
Black raspberries contain very high levels of antioxidants and are rich in minerals, vitamins and enzymes. Black raspberry vinegar is all the more unique and health-boosting, as it is produced with two rounds of fermentation. 100% pure black raspberries are first fermented for five years, before a second round of fermentation takes place with the addition of black beans. According to studies conducted by the Institute For Bio-Industry Of Korea, the patented fermentation process results in vinegar that contains five times the antioxidant levels found in commercially-available blueberry vinegar.
The high antioxidant level in the black raspberry vinegar works to whiten skin and prevent skin aging, which are every woman's desires. The antioxidants and rich minerals serve to increase the female estrogen hormones to delay menopause and slow down the aging process through the suppression of lipid oxidation. Black raspberries help to stimulate the overall body's circulation to keep the body young and healthy, as well as to brighten skin and promote better vision.
Black beans contain high levels of calcium, iron and zinc for the promotion of strong bones, which is essential for all women. This is especially so for women who are planning for pregnancy. Black raspberry vinegar is recommended for its fertility strengthening properties, due to the presence of pito-estrogen, which is good for female reproductive organs. For women who are currently pregnant or breastfeeding, the absorption of calcium and iron by the mother from the vinegar drink will be passed on to the baby, for the formation of strong bones, teeth and hair.
Many women are hesitant to consume health supplements or health drinks during their pregnancy and breastfeeding process. Given that the black raspberry vinegar is made from 100% pure black raspberries and black beans, it is encouraged to be consumed for its naturally-amazing health properties. Now we can get this amazing black raspberry vinegar in Singapore too!
In a nutshell, the black raspberry vinegar drink is a great health drink for all women. It is recommended to consume the vinegar drink after meals, for the best effects of calcium absorption. For all women who love their bodies and health, this is a daily drink to incorporate into your diet.
Posted in