Omija and its incredible benefits!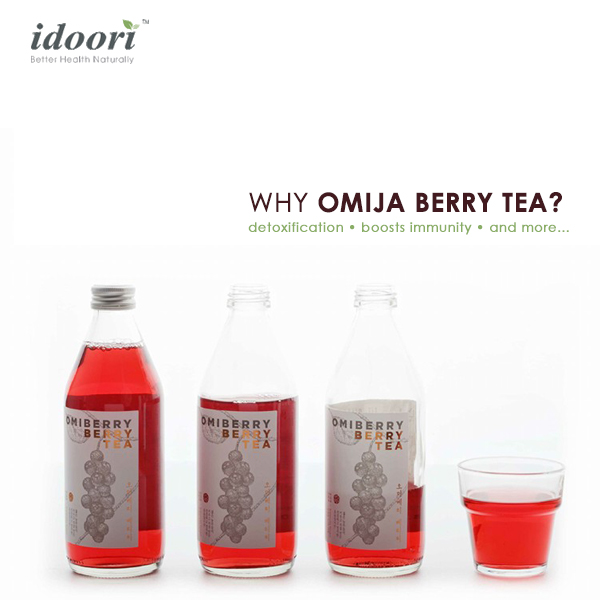 A rare and exquisite addition to your diet and lifestyle awaits you in its purest form. But before we tell you how you can get your hands on it, you must know the origin and special natural conditions that create the Omija.
Omija, also known as Schizandra, are rich, medicinal berries found deep in Korean forests. Their unique signature is all five flavours in one berry – They taste sweet, followed by some sourness, a little bitter, then salty and finally a sharp pungent tang! These amazing little red berries are adaptogenic (have the ability to stabilise body and mind) and antioxidant (can fight harmful reactions in the body).
Omija is a wild berry that is a wonderful creation of nature. Its production is completely natural, untouched by modern mechanisms. This has helped to maintain the original goodness of this berry.
Omija benefits
Omija give stamina and the ability to work longer and harder.
They work on the body and mind, proving to be beneficial to sportsmen, students and office goers by providing top cardiac health. They also help blood circulation and fight ill effects of menopause of the heart.
Omija's antioxidant qualities cleanse the kidney and rid the body of free radicals. This helps the brain and eyes to function better.
Omija are a perfect detoxification food that assist in removing harsh toxins and maintaining the state of your liver.
Omija fights stress and promotes immunity. The Vitamin B in these berries keep the body's processes running smoothly.
Omija strengthens the spleen and improves digestion.
Omija soothe the mind and release anxiety. They are especially beneficial for people with insomnia.
IDoori Omija Tea
The benefits of the Omija are endless.
Here's some more good news! You can experience all these benefits today. Order iDoori's Omija Tea just by clicking on this link. And try out this amazing berry juice for yourself!
Posted in